Remove tree stumps yourself with a Stump Chimney™
Remove tree stumps is both safe and easy with a Stump Chimney™.
Can be used several times
No residues to dispose of
Less smoke than a charcoal grill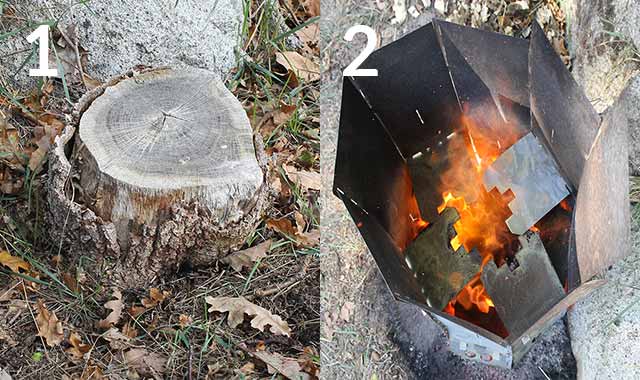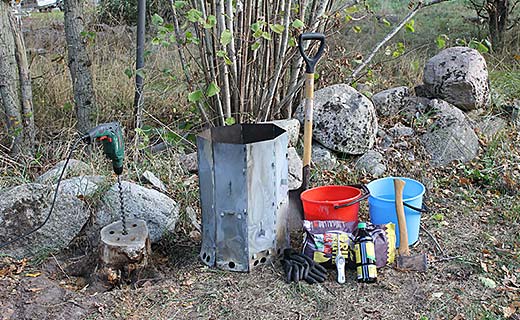 Remove tree stumps easily
The Stump Chimney™ is both safe and easy to use. With a little preparation and few tools, you can get rid of stumps. It can be reused for many stumps to be removed in your garden.
The Stump Chimney™ is a simple metal construction that is adapted to the appearance of the stumps and the way they are placed in the ground. It can be used on uneven ground as well as in cases where stumps are located near rocks. Even those with a little experience can use it.
Read more and watch the instruction video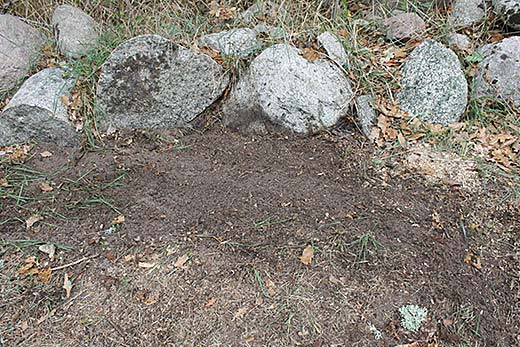 It's easy to remove stumps using the Stump Chimney™
A Stump Chimney™ makes it easy to remove the stumps in your garden. When all is done, only a hole in the ground is left, you can fill it with soil and sow some grass seeds. An environmentally friendly and affordable alternative to stump grinders and chemicals.
See how different types of stumps have been removed
This is how easy it is to burn the stumps in your garden
Dig around the stump and adapt the shape of the Stump Chimney to the stump.
Fill with briquettes, add lighter fluid and light up.
Wait until the stump has burned up.
After that, extinguish with lots of water
Fill in with soil and sow some grass. Done!
Per-Erik in Uppsala Sweden
I removed a stump from a rather coarse juniper bush that I removed last year. 20-25 cm at the top and about 35 at the bottom. I had dug up 30-40 cm deep around the stump and cut a couple of side roots already last year but then I stopped. The burning worked really well except at the bottom, but it is quite deep down, so it is not a problem.
I recently bought two of your Stump Chimneys but only needed one. I was very satisfied with it.
It works great on my two stumps. Wish I had dug a little deeper on one to remove some more but still removed enough. I am really pleased.
Per-Erik in Uppsala Sweden
Now I've burned 5 stumps off my lawn and it's worked really well.